Well, at least I'm going to try 😉
What is the PCT?
The Pacific Crest Trail is a 2,650 mile hike from Mexico to Canada. It spans the deserts of Southern California, the snowy mountains of the Sierra Nevadas, and the forests of Northern California, Oregon and Washington. You are probably trying to do the math in your head now…it will take about 5 months to complete.
Why the heck are you going to hike 2,650 miles?!
I turned 30 this year and started asking myself, "When I turn 60, what type of person do I want to have been? What kinds of experiences do I want to be part of my story?"
My answer was the outdoors! There is so much peace that comes from being in nature, breathing the fresh air, listening to the birds, feeling the flow of water and watching wildlife in their natural habitat. It opens up the senses and frees the mind to think beyond itself. I also love outdoor activities such as scuba diving, hiking (obviously), and paddle boarding. You get all of the calming effects of being outside while also getting the endorphins of exercise. My favorite days are ones where I have exhausted myself in nature. Doctors in some states are even starting to prescribe parks to overweight children and anxious teenagers because they are seeing the health AND mental benefits.
So, as I was thinking about this person I wanted to be, and I realized that my daily life didn't reflect my goals. I was working 8-10 hours in an office everyday, not eating very healthy, only running if someone was chasing me, and constantly feeling too stressed out to do anything about it. I didn't have a goal that forced me to live a better daily life. So I decided, "It's time for an adventure!"
Hiking the PCT is my current Spark Goal. It's a large undertaking that makes it necessary for me to clean up my eating habits, start working out and get outside more. The preparation is just as much a part of the goal as the hike itself. I'm using the hike to alter my daily habits and become more of the person I want to be.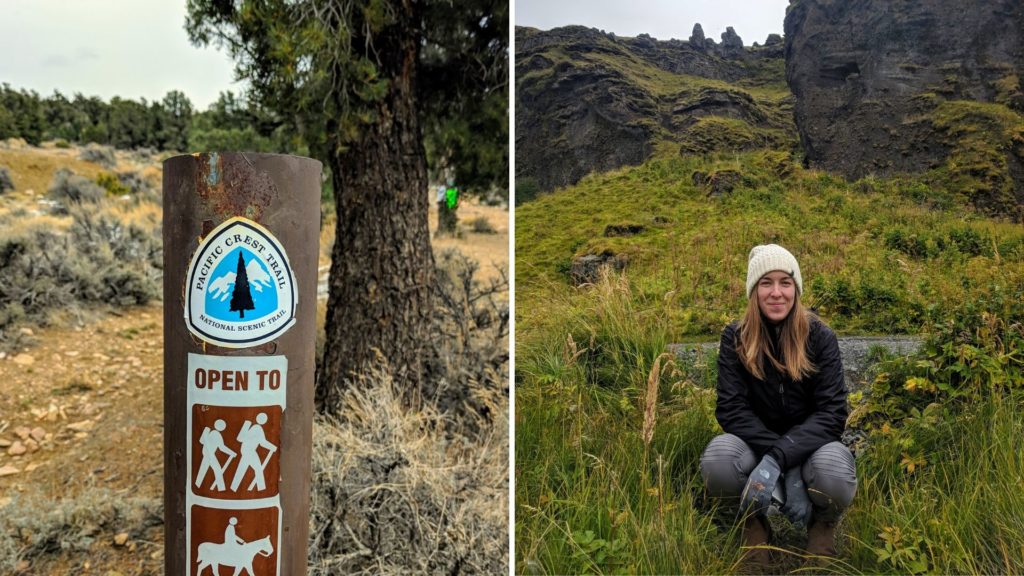 Who are you going with?
As of right now, I am going by myself! Grant and few adventurous friends may come out for various stretches here and there 🙂
Why isn't Grant going with you?
It's not his goal. If you are going to hike for 5 months straight, it's probably a good idea to actually want to do it yourself and not just go for another person. Not that I wouldn't love to embark on this adventure with him! I think healthy relationships allow the other person to become better versions of themselves and they encourage each other to accomplish their goals. If you've ever met Grant, you know that is literally his life's mission and he is incredibly supportive of my journey. He's also going to be holding down the fort over at Spark Sites along with our amazing team! I am very grateful for all of them working hard this year to allow me to go on this crazy trip.
When will you leave?
I am hoping to leave sometime at the end of April, but my starting date will be determined after I apply for a permit at the end of October. This is a pretty popular trail, so the PCTA limits the amount of thru-hikers (a term for people who plan to hike the entire trail) that can start at the Mexican border when hiking season begins.
I am so excited about this trip! Watch for upcoming posts about my gear, fitness and mental prep for the PCT!